Holiday Help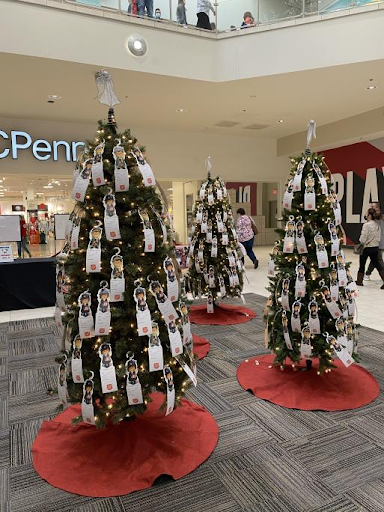 Around the time of December, it's the month of giving back and spending time with loved ones. The satisfaction of working hard and earning your own money to buy the ones you care about gifts and showing your appreciation towards them. With giving gifts to your family and friends giving back to the community as well also comes to mind. To help spread awareness of donating and volunteering the Southeast staff decided to come up with a list to show all the different places you can help out during this holiday season.
U.S. Marine Corps Toys for Tots – Toys for Tots was started in 1947 it is a program where people can donate toys to parents that can not afford toys for their children for Christmas. You can find Toys for Tot bins inside grocery stores. If buying and dropping off toys is not your thing you can also go onto the Toys for Tots website and donate money through there and they handle the rest for you. 
Savannah Smith
Introduce yourself: Hi my name is Savannah Smith and I'm a senior at Southeast Highschool.
Are you volunteering for clubs, or your church, or school?
Well, I don't really know if you would consider it volunteering since it's a part of my job.
How has covid affected your ability to help? 
Due to covid not a lot of people are willing to donate since they aren't getting that many hours from their jobs so our donations were not as much as last year's donations. We have some good and bad days at 5Below. In one day we managed to make over four hundred dollars in donations for Toys for Tots.
How do you find where to volunteer? 
For me, my family and friends tell me about it but I usually just look on Facebook or search for volunteer openings in Wichita. It helps when I know there are events for example during Riverfest I know that they need a lot of volunteers to help out. Since I work at 5Below there are multiple cases where I donated to different organizations.  Ever since we have opened and throughout the year every season we find a new organization to help out. During back to school season, we had options for people to donate $5 for a backpack for a kid in need. During the fall we had St Judes childhood cancer.
Salvation Army – The Salvation Army is a Christian church organization that is international. The organization was started in 1865. You can find Salvation Army donation centers outside of grocery stores like Walmart and Dillons. They have a person ringing a bell and next to them is a metal bucket where people can donate how much money they want. During the month of December, the Salvation Army has this thing called Angel Tree. Angel Tree has a child's name on it and things they want for Christmas that their parents can not afford to get for them. People wanting to help out get to pick a child from the Angel Tree and they can shop for them. Normally you would be able to find Angel Tree at the mall but this year Salvation Army and Walmart teamed up together.
Operation Christmas Child – Operation Christmas Child is a program that is run by a Christian organization called Samaritan's Purse. They take shoeboxes that are filled with toys and daily things that most people take for granted with a personal note and ship it around the world to children in need. They have been helping people since the 1970s and they help serve churches worldwide to help promote the Gospel of the Lord Jesus Christ. To help out you would go on to their website and you can pick a child's age group and fill the shoebox with the recommended items for that child in that age group. Some things recommended in the shoebox are toys, daily necessities, clothing, and a personal note. After you finish filling up the box, you would need to print out the shipping label as well as a fee of nine dollars to ship it out to that child. If you have a busy lifestyle and think that you won't have time for all of that you can donate $25 or more on the website and people volunteering at the warehouses can make one for you. With every box, you will receive a tracking number where you can track the shoebox's full journey to its final destination.