Attendance Boundaries Changing to Help with Overcrowding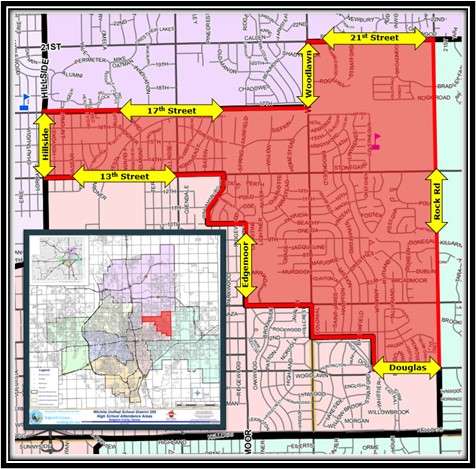 BOE members voted unanimously to change high school boundary assignments.
"Move the northwestern portion of the Southeast boundary to be assigned to Heights High School starting next school year. So students that reside in that area starting next school year will be assigned to Heights High School," Division Director of Operations Fabian Armendariz said.
Some type of change like this has been long awaited here at Southeast. There was such little that southeast staff could do to help with this situation.
"I think our staff has done an amazing job of 17 overages, people teaching during their plan time. So, this is a good thing that we've held this ship together but we needed some decisions to be made to kind of share the wealth of all the students that we've got at Southeast," principal Benjamin Mitchell said.
Some students agree with this change because it benefits their safety.
"It's so overcrowded it's actually pretty unsafe. I've been pushed down the stairs twice because of people trying to go down the stairs so fast. You're in such a crowded, cramped, tight space that you can never be able to have room," Neo Johnson (11) said.
Even though moving to heights will help with safety concerns, Johnson feels bittersweet about leaving.
"I mean like I said it kinda' sucks cause there is amazing teachers here and it's a great school, pretty decent students. But it's going to be hard. But I think it's best cause it's so crowded," Johnson said.
Some students even say Southeast is their home and they don't want to leave.
"I've been here for 3 years so I've made relationships with teachers, other students, and staff members. I'm in multiple sports programs and I really just enjoy the environment here," Elliott Merten (11) said.
But the good news is if you're currently a buffalo you don't have to move. You can stay here until you graduate. This solution is only short-term. The BOE is trying to figure out a long-term solution. But they need to do a demography study first which would show the statistic of the population here in the Wichita district.
"It will give us the numbers, future projections. Then from there we will make a decision on a potential boundary change in the longer term future. We need that data, and we need to understand where the growth is happening and what we anticipate in the longer term," Armendariz said.