Southeast Hosts State Debate Tournament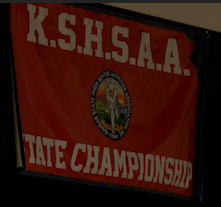 Southeast held the 6A and 5A KSHSAA state debate championship on January 14th and 15th.
"We're hosting about 50-60 schools and about 250 competitors, 150 judges, 50 community members for a 2-day competition to determine the state champion," Debate coach Mike Harris said.
This is the first time a Wichita Public School has hosted a state debate championship, in the 100 years we've been involved in this program.
"We got to host it because Mr.Mitchell and myself serve on the KSHSAA board of directors and we were asked if we would be able to possibly open our building up and we said it would be an awesome experience to welcome people out to see Southeast," Harris said.
Since there were so many schools and students here. There was a need for students to volunteer.
"Southeast students we got about 70 kids in the forensics program this semester. So a lot of them will be helping out this weekend. We have a lot of AVID students coming out to do student volunteer hours. Then we got a team of kids across the school that are going to help out. On top of parents and teachers and the community members at large," Harris said.
Student volunteers were assigned to different jobs around the building.
"Making sure that people are well-fed and not hungry during their tournaments and that they have their energy. That's why I'm at the concession stand selling everything for a dollar," Kevin Nguyen (12) said.
"I'm here to help ensure everything goes smoothly whether it be selling concessions or just helping people get to their necessary rooms." Lyndon Le (12) said.
"I don't have any set responsibilities. I'm really here just to be kind of flexible, show people around if anyone needs help just give help," Grace Session (9) said.
But hosting also comes with challenges especially with COVID this year.
"It makes being a host challenging because we have to make sure that we protect the safety of our students, our school, and our community here. While still allowing students to engage in high-level competitive activity," Harris said.
Look forward to Southeast hosting many more events including the state festival for speech and drama in May.