BTV Takes Home Kansas Association of Broadcasters Awards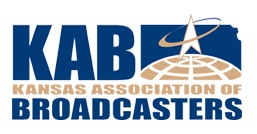 BTV won three awards in this year's Kansas Association of Broadcasters Student Awards.
Zander Shaw (News Director) and Zander O'Neal (Anchor) are the named recipients of the 2nd Place award for Complete Newscast. Reporter Savannah Jarman received 1st Place for her Enterprise News Package on the ICT Community Fridge. And Reporter Donovan Powell received 1st Place for his story, completed at the end of last school year, on Continuous Learning.
Complete winners can be seen here.